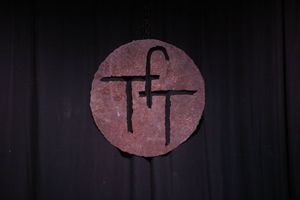 In the final installment of our 2023 Series, we present Darrell Scott.
Join us for a fun Sponsor Appreciation Concert with Andrew Duhon (trio) and Jackie Bristow (with Mark Punch.) This show is not part of the six-concert TFTT 2023 Series. It's free to Annual Sponsors. Everyone else is welcome; tickets are on sale now. (This is one of several one-off events brought to you by Tales from the Tavern and the nonprofit Artist Advocacy Foundation.
Join us for the Spring 2024 Series of Tales from the Tavern. The series will take place on six Wednesday nights, between mid-February and late-April (all dates are not confirmed yet.) You can buy your tickets now for the Super Discount Pre-Sale price of $158 for the whole series.